Beauty Salon Mailing List
Our Hair Salon Mailing Lists come from Dun & Bradstreet
Order a Beauty Salon Mailing List, or Barber Shop Mailing List, Nail Salon Mailing List and Unisex Salon Mailing List with low minimums at affordable rates. D&B Lists are multi use for 12 months.

| Quantity | Price |
| --- | --- |
| 1,000-4,999 | .14¢ |
| 5,000-9,999 | .13¢ |
| 10,000-14,999 | .12¢ |
| 15,000-19,999 | .11¢ |
| 20,000+ | Talk to a Coach |

CHOICE OF FORMAT
Mailing Lists are delivered by E-Mail in a choice of the following formats:
CSV
EXCEL
Avery 5160 Label PDF
SAME DAY LIST DELIVERY
Same Day Mailing List Delivery
for orders received by
3:00 PM Eastern Time.
Orders received after 3:00 PM
are sent the next business day.
DUN & BRADSTREET
Operating for nearly two centuries, Dun and Bradstreet is the #1 source for commercial mailing lists. They are powered by the world's largest commercial database of more than  120 million business records, best-in-class contact information and a market-leading technology platform.
The SIC Codes Associated with Beauty Salons and Barber Shops:
Hair Salon: SIC 723101
Unisex Salon: SIC 723102
Barber Shop: SIC 7241
Nail Salon: SIC 72310104

INCLUDED AT NO EXTRA COST
Type of Business
Name of Business
Phone Number
Contact & Title Where Available
Physical Address
Mailing Address
First Year in Business
Headquarter / Branch Indicator
Minority Owned Business
ADD 2¢ PER ADDRESS FOR EACH PREMIUM SELECTION BELOW
Omit or Include Franchises

Owns or Rents Facilities
Woman Owned Business
Square Footage
Owner Ethnicity

UPDATED AND VERIFIED
The mailing list is updated every 30 days. New records are added and existing records are checked against the National Change of Address Database.
DELIVERABILITY
Avg. Deliverability – 90%
Delivery Guarantee – 85%
9-Digit Zipped – 100%
DPV Qualified – 100%

FULL SERVICE MAILING AVAILABLE
We are a "One Stop Shop" for Direct Mail Advertising offering:
Custom Design
Full Color Printing
Mailing Service
Lowest Postage Rates
OPTIONAL PEEL & STICK LABELS
Peel & Stick Labels are available for an additional 4¢ per Label
Price includes shipping by Priority Mail.

E-MAIL ADDRESSES
Add on 12¢ per email where available. Normal minimum order requirements apply.
More About Our B2B Mailing Lists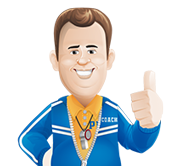 HAIR SALON MAILING LISTS –  COUNTS COMPUTED BY A "COACH" NOT A CALCULATOR
One size fits all may be okay when buying certain types of clothing – but, when it comes to creating hair salon mailing lists, you need a "custom fit". We are not limited to one mailing list source. Our experienced Direct Mail Coaches will help you define the perfect prospect and then shop for the best results and pricing.
Request a Beauty Salon Mailing List Count in Your Market Area
Fill out the Form Below or Call 866-594-3069 to Talk to a Coach,