Peel & Stick Labels
Whether you have a list already or need us to provide you wiuth with it,
we can print and ship peel & stick labels for your DIY mailing needs.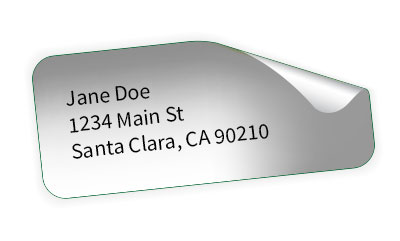 4 Cents Per Address
Minimum Order $40 – Includes Shipping
Upload Your Mailing List or Have One of Our Coaches Create one for You
Do You Have a List or Need a List?
Choose an option below. If you need a list, we have the resources to create a neighborhoood mailing list, targeted mailing list or a business mailing list, with many options for criteria & geography.