Turning 65 Mailing Lists for Medicare
Medicare Mailing List of Seniors Turning 65 –

8¢ Per Contact
We have turning 65 leads for Medicare Insurance Agents. Get a Free Count of seniors about to turn 65 broken down by month. Other medicare leads for the annual open enrollment period are also available. Our Direct Mail Advertising Coaches are available to answer questions and help with mailing list creation.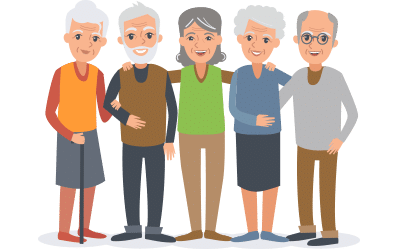 How to Create a
Medicare Mailing List or a Medicare Open Enrollment Mailing List
Start by defining your Geographic Territory by zip code, city, county, or state. As an alternative method, a radius from your location can also be used.
If you are looking for seniors turning 65 leads, decide which months are to be included. If an open enrollment mailing list is needed, decide what age range should be included.
Fill Out The Form to Get a FREE Mailing List Count
or Call for Immediate Assistance
866-594-3069 
Monday – Friday 9:00am – 7:00 pm Eastern

| Quantity | Price |
| --- | --- |
| 1,000-4,999 | .08¢ |
| 5,000-9,999 | .07¢ |
| 10,000-14,999 | .065¢ |
| 15,000-19,999 | .06¢ |
| 20,000+ | Talk to a Coach |

CHOICE OF FORMAT
Mailing Lists are delivered by E-Mail in a choice of the following formats:
SAME DAY LIST DELIVERY
Same Day Medicare Mailing List Delivery for orders received by
3:00 PM Eastern Time.
Orders received after 3:00 PM
are sent the next business day.
Creating a Direct Mail Strategy for Medicare Leads
Strategy for a Turning 65 Mailing List
If your budget allows for multiple mailings to the same prospect, consider a 3, 2, 1 Mailing Schedule starting 3 months followed by two months and finally a month prior to their 65th birthday month. Those on a more limited budget should focus on a single mailing one or two months prior to the turning 65 birth month. When setting up you schedule be sure to factor in time for postcard design, printing, and post office mail delivery.
Strategy for Open Enrollment Mailing List
Who are the best prospects to switch plans during the annual open enrollment period?  If there is a new plan available with additional benefits, then everyone currently on medicare is a prospect. Use a strong, clear headline on your postcard to get your message across. For example:
"Paying Too Much?"
"Getting All The Benefits You Are Entitled To?"
"Does You Agent Explain Options in Plain English?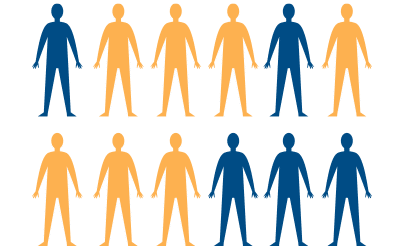 Demographics Can Enhance Your Medicare Leads List
In addition to age consider using the following demographics to fine-tune your medicare mailing list:
Income
Veteran
Verified Homeowner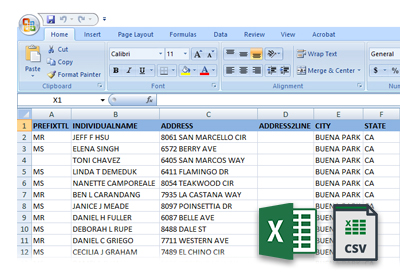 Medicare Mailing List Sample
in Excel or CSV Format
Your mailing list can be delivered electronically in Excel or CSV format. To see a Medicare Mailing List Sample in this format click the blue button below:
Need a Medicare Mailing List AND Postcards?
Order a "Turning 65"
Mailing List

$80 for 1000 Addresses
Order 1000 Full Color
4×6 Postcards

$138 for 1000 Postcards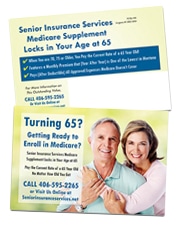 We Ship You the Cards and You
Mail Them with a

35 Cent Stamp