Mailing List of Registered Voters
Create a Mailing List of Registered Voters By Targeting  Territory, Party Affiliation, Political Issues & Demographics
Whether your candidate is running for National, Statewide, or Local Political Office, direct mail using a fine-tuned Political Party Mailing List is the best way to get results on election day. As an option, make your mailing list a political issue mailing list that mirrors the most important issues likey voters care about.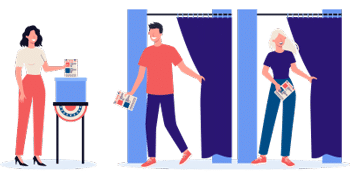 How to Create a
Political Campaign Mailing List
Start by defining your Mailing List by Campaign Territory.
Then fine-tune your voter mailing list by using any or all of the following 3 qualifiers:
Party Affiliation
Political Issues
Individual Demographics
Fill Out The Form to Get a FREE Mailing List Count
or Call for Immediate Assistance
866-594-3069 
Monday – Friday 9:00am – 7:00 pm Eastern
CALL FOR COUNT & QUOTE 
Call for special pricing for lists orders of 5000 or more.
VOTER COUNT OPTIONS
Unique Individuals: 
all voters at an address
Unique Households: 
one voter per household
Unique Addresses: 
one voter per address

CHOICE OF FORMAT
Mailing Lists are delivered by E-Mail in a choice of the following formats:
NEXT DAY LIST DELIVERY
Next-Day Mailing List Delivery
for orders received by
12:00 N Eastern Time.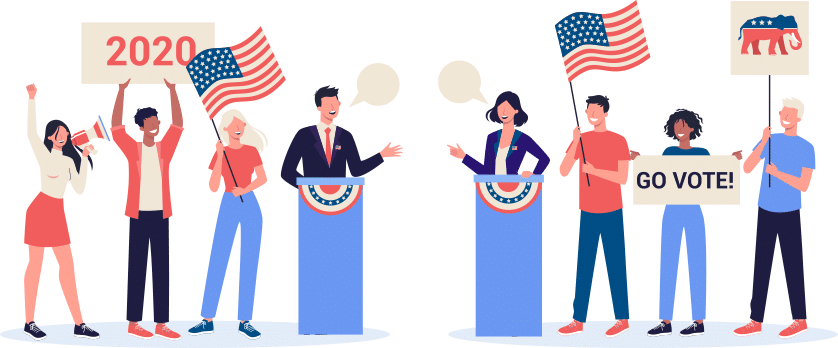 About the Premier Mailing List of  Registered Voters:
The Premier Voter File contains 204+ million registered U.S. Voters, including all 50 States and the District of Columbia.  Data is regularly acquired to append new registrants, voter history, party switchers, and early/absentee voters.
The file is compiled and standardized from over 4,000 Election Boards, County Clerks, and Board of Registrar Offices.
Over 1,000 lifestyle demographics fields are appended to assist with micro-targeting.  Also appended and updated are email addresses, landlines & mobile numbers. The addresses are cleaned and standardized monthly through the National Change of Address and Social Security Administration or Flagged for deceased.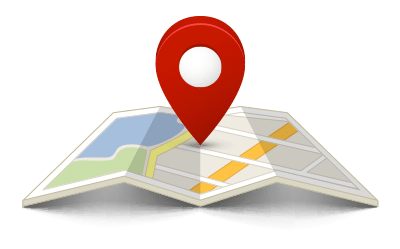 Define the Geographic Campaign Territory
Precise targeting of voters eligible to vote in National, Statewide, County, City or District Elections is essential.  In addition to traditional zip code, city, county, and state targeting we have Congressional Districts, School Districts, Wards, and Municipality and other campaign territories defined. See the list below. Questions? Our Coaches are available by phone, email, or online chat.
Congressional District
State Senate District
State Lower House
Countywide
Precinct/Ward
City District
County Commission
School District
 Municipality
Zip Code
Statewide
Political Party Affiliation
Political Party Affiliation can be like the tides, constantly changing. Prior to ordering a Political Party Mailing List, request a total count of likely voters within your political territory broken down by political party. In years past, either Republican Voters or Democratic Voters would be the majority. Today, more and more voters are registering as independent or no party affiliation.  Use the total count to include or exclude those votes that are no longer affiliated with the 2 major political parties.
Constitution




Democrat




Reform
Green




Libertarian




Not Affiliated 
Republican




Conservative




Natural Law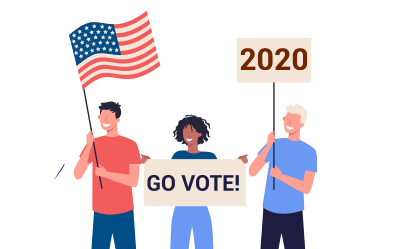 Political Issues Mailing List
Many voters today identify themselves beyond traditional liberal or conservative politics. Cable News and Social Media increase awareness of a variety of causes that can evoke strong passions. Candidates that are able to align with the thinking of the constituents within their campaign territory are more likely to succeed on election day. Request a count with a breakdown of the issues shown below to get a sense of what's important to the voters being targeted.
2nd Amendment / Gun Control
Environmentalists
LGBTQ Supporters
Social Conservatives /  Liberal
Marijuana Policy Reform Supporters
Evangelical
Marriage Equality Support/Oppose
Healthcare Reform Support/Oppose
Pro Choice / Pro Life
Tax Reform
Active Military
Veterans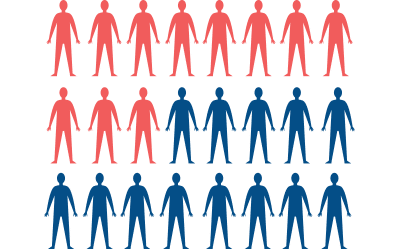 Define the Ideal Voters and Use Demographics to Help Target Them
Aside from selecting the demographics for the voter type, voter demographics can also be incorporated. Income level, home value, gender and age are available. Keep in mind that the more specific the mailing list requirements the smaller the count results. A mailing list coach can review options with you and help to make selections that will result in the most effective list for your needs.
Families with Children
Verified Homeowner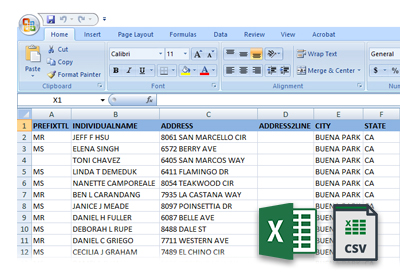 Voters Mailing List Sample
in Excel or CSV Format
Your mailing list can be delivered electronically in Excel or CSV format. To see a Voters Mailing List Sample in this format click the blue button below: