Do It Yourself

Mailings
Postcard Design, Printing and Mailing Lists
Our Do It Yourself Mailing Options put you in control. You decide on the message, who and where to target and when to mail. Our coaches are happy to collaborate and offer suggestions on budget, design, mailing list creation and more.
1000 4×6 Postcards $138

Send us your postcard design or we'll design it for you, for FREE! Once approved we'll print the postcards – full color on both sides – with a UV Glossy finish on the front.
We us premium thick 14 point card stock. They will look great and you will be pleased.
Check out our 4 Point Design Strategy for ideas and inspiration.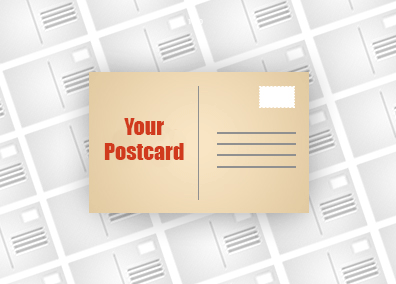 The
$35 A Week

Challenge!
You need to be consistent and to be consistent you need a budget.
Even a modest direct mail advertising campaign can deliver results when executed on a regular schedule. A 4×6 Postcard can be mailed with a 35¢ First Class Stamp. A $35 a week budget will be enough to mail 100 postcards.
Learn more and watch a brief video on the $35 a Week Challenge. Click the blue button below.
Postcard
Printing Only
Competitive Printing Prices Including Custom Design.
We have a great art department.  In addition to modern design in beautiful full color we also provide ideas and help with copy writing. Here's another exclusive service: after we send the first draft proof we'll make unlimited changes at no additional charge until our clients are delighted with the design.
Click the Blue Button below for more information and prices.