Turn Your Business Card Into a Guerrilla Marketing Promo Card
5,000 Promo Cards for $148
ON THE FRONT…
Create a regular business card with your contact information . Or make it generic so that anyone on your team can hand them out as their own.
ON THE BACK SIDE…
Put a special offer, discount or coupon. Now it's more than just your contact information, it's an invitation to come and do some business!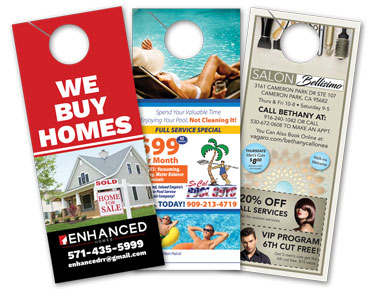 The Guerrilla Marketing
10 Door Challenge
1000 Door Hangers for $198
This operation is perfect for service businesses like an  HVAC, Pool Service, Painter, Plumber, any service business that makes "House Calls".
Every time you complete a service call, hang a door hanger on 5 houses either side of the job. "10 Doors".
It can announce that you just completed work at a neighbor's home and offer a FREE Estimate while you are in the neighborhood.
If you make 3 calls a day, that's 30 house a day and 150 in a week. If you have more than one person on the road, the numbers can really add up!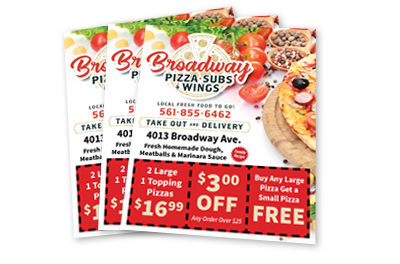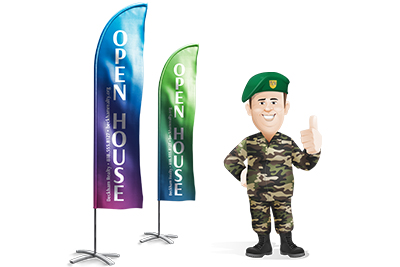 The $35 a Week
Guerrilla Marketing Challenge
Get 1000 4″x6″ Postcards & a Neighborhood Mailing List for $188
What can you do with 1000 Postcards & 1000 addresses?
Mail 100 a week for $35! A 4″x6″ postcard qualifies for a 35¢ First Class Stamp. Buy 100 Stamps (self adhesive) on a roll for $35. In 10 Weeks you will have mailed all 1000 and completed your first "$35 A Week Challenge".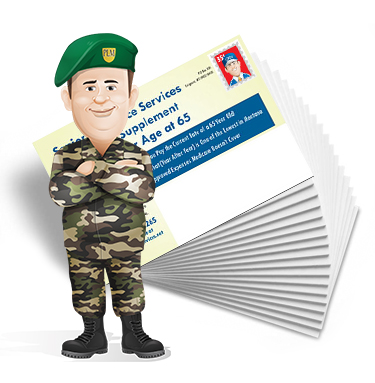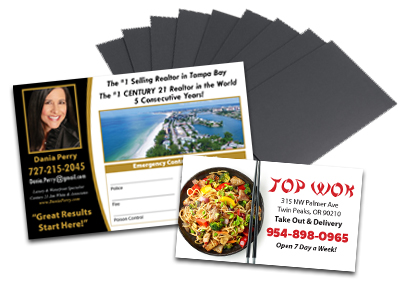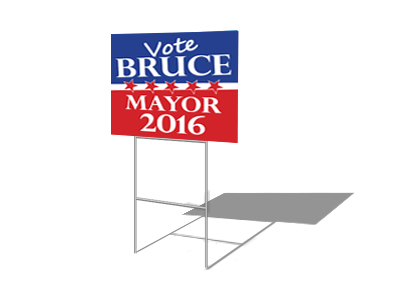 Vinyl Banners – For Indoor or Outdoor Use
Starting at $89 
Unlike other types of advertising, banners can be used over and over again. A custom design and a simple concept will make your banner stand out an attract the attention of prospects. Banners can also be used for special occasions, birthdays and more!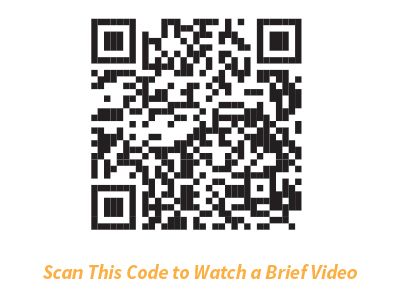 Create & Use a Unique Slogan!
Say it, Print it, Repeat it so Prospects Will Remember it!
A good slogan is important, it can sum up your marketing strategy. They don't always need to be short, in fact some of the most effective can be quite long –
For Example MasterCard
– "There are some things money can't buy, for everything else there's MasterCard"
Use Memory Enhancing Techniques to create a great slogan.
Here are 3 Examples:
Alliteration: Bounty – "The quicker picker-upper"
Rhyme: Haig Scotch Whiskey – "Don't be vague. Ask for Haig"
Repetition: Energizer Batteries – "It keeps going… and going… and going"