Guerrilla Marketing with Calendars
250 Full Color, 2-Sided, Branded Promotional Calendars for $45 
Guerrilla Marketing with Branded Promotional Calendars is an excellent example of a innovative,  unconventional and low cost marketing strategy you can use to grow your business. They work for you year round and for under $50 they are and exceptional value. Coaches available to help with design.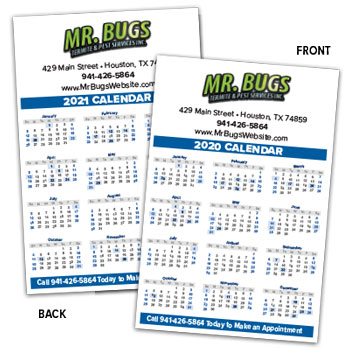 Guerrilla Marketing Tip
Promo Calendars are a Useful Token of Appreciation
Guerrilla Marketing with Calendars is an affordable way to keep your name in front of prospects all year long. They are a useful token of appreciation, especially when distributed toward the end of the year starting in October. The promo calendars are 2-sided featuring the current year and the next.
For More Information and Guerrilla Promo Calendar Pricing