Guerrilla Marketing with Neighborhood Mailing Lists
Get a Carrier Route Mailing List of 1000 Addresses for $50
A Neighborhood Saturation Mailing List can be created by selecting specific mail carrier routes or by using a radius around an address. Coaches are available to help – no charge – just ask.
Guerrilla Marketing Tip
Mail Postcards to your target neighborhood with 35¢ First Class Stamps.
A standard size postcard, 4″ x 6″ can be mailed first class with a 35¢ stamp. Establish a budget and mail each week. For example, 100 postcards can be mailed For $35 in postage.
Even if you are not planning to mail, a list can provide good marketing data.
A neighborhood mailing list can provide important data that you can use for developing a marketing plan. Here are some examples:
How many residential deliveries are within a 2 or 3 mile radius from your location?
How many apartment vs single family homes?
What is the average income and home values?
What percent of families have children?
You can also use the list to plan door hanger distribution strategies by counting the number of homes on specific streets.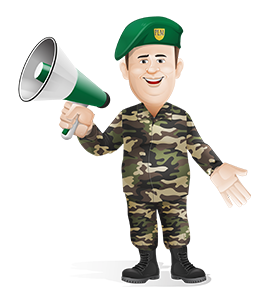 For More Information, About Saturation Mailing Lists: