Swimming Pool Owner Mailing List For Sale
Looking for a Swimming Pool Owner Mailing List For Sale?  We have that list and you can target demographics of the owners as well.  We have experienced Direct Mail Coaches that can help you create the best mailing list.
Here's Everything You Need to Know About Our Swimming Pool Owner Mailing Lists:
UPDATED AND VERIFIED
The mailing list is updated every 30 days. New records are added and existing records are checked against the National Change of Address File.
DELIVERABILITY
Mailing lists are never perfect due to address and data changes that occur between updates. Industry standards allow for an 8 to 12% error factor.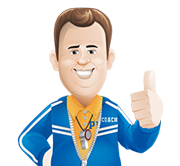 MAILING LIST COUNTS COMPUTED BY A "COACH" NOT A CALCULATOR
One size fits all may be okay when buying certain types of clothing – but, when it comes to creating a mailing list, you need a "custom fit". We are not limited to one mailing list source. Our experienced Direct Mail Coaches will help you define the perfect prospect and then shop for the best results and pricing.
CLICK HERE to read how to Create A Swimming Pool Owners Mailing List