Opportunity Seekers Mailing List
Money Making Opportunity Seekers Mailing List – 

10¢ Per Contact
Get a mailing list of individuals that are Opportunity Seekers looking for supplemental income, including work from home jobs. Fine-tune the mailing list with demographics including age, income, and more. Direct Mail Coaches are available to help and answer questions. Call, email or live chat online.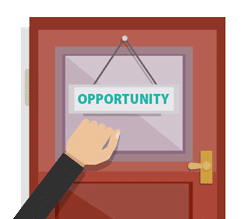 How to Create an
Opportunity Seekers Leads List
When creating an opportunity seekers leads list, remember, the response may vary from different parts of the county due to local economic conditions. So it's a good idea to test different locations. For example, our minimum order is 1000 addresses. The order can include 100 addresses from 10 different states. Caution, don't order less than 100 from each location (zip code, city, county, or state) as counts less than 100 are too small to identify interest.
Fill Out The Form to Get a FREE Money Making Opportunity Mailing List Count
or Call for Immediate Assistance
866-594-3069 
Monday – Friday 9:00 am – 7:00 pm Eastern

| Quantity | Price |
| --- | --- |
| 1,000-4,999 | .10¢ |
| 5,000-9,999 | .09¢ |
| 10,000-14,999 | .085¢ |
| 15,000-19,999 | .08¢ |
| 20,000+ | Talk to a Coach |

CHOICE OF FORMAT
The Money Making Opportunity Seekers List is delivered by E-Mail in a choice of the following formats:
SAME DAY LIST DELIVERY
Your Opportunity Seekers List is delivered the same day for orders received by 3:00 PM Eastern Time.
Orders received after 3:00 PM
are sent the next business day.
Direct Mailing Strategy for a Money Making Opportunity Seekers Leads
A few things to consider…
When planning a direct mail campaign, Reach and Frequency should always be part of the strategy. In other words, how many postcards to mail and how often? For the same budget, it may be better to target a few prospects "Reach" and mail them more than once "Frequency".
The great thing about Direct Mail is that your message always gets to your prospect because everyone gets their mail, every day. However, folks sort through their mail in a matter of seconds, we call that "The Glance Test" and whether or not you pass it will determine the success of your campaign. So, make sure you postcard is designed for maximum effectiveness. Check out our 4 Point Design Strategy in our sample section.
Demographics Can Enhance Your Opportunity Seekers Mailing List
Use demographics to fine-tune your mailing list:
Age

Income

Homeowner or Renter
Gender
Ethnicity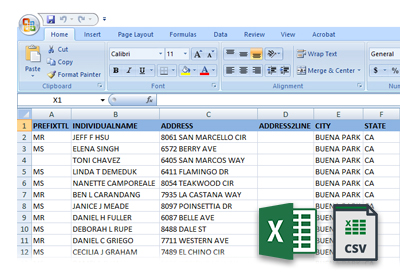 Money Making Opportunity Seekers Mailing List Sample in Excel or CSV Format
Your mailing list can be delivered electronically in Excel or CSV format. To see an Opportunity Seekers Mailing List Sample in this format click the blue button below:
Need Postcards Too? We Got You Covered!
Choose one of the options below for either postcard printing to mail yourself, or our full service "all inclusive" mailing option.
Postcard Printing

$138 for 1000 Postcards
Full Service Postcard Mailings

All Inclusive Pricing