Business Saturation Mailing List
Target Every Business in the Area by Mail Carrier Route –

5¢ per address
A  Business Saturation Mailing List can be used if you want to reach all of the commercial deliveries within a geographic area. An example would be a restaurant seeking to increase its' lunch traffic by reaching all of the businesses nearby.
Our Direct Mail Advertising Coaches are will walk you through the process. Call 866-594-3069.
How to Create a Business Saturation Mailing List
A saturation "B2B" mailing list is compiled by the US Post Office. The All Commercial Addresses Mailing List includes banks, supermarkets, churches, schools, retail stores, medical facilities, offices, etc.
The Post Office mailing list is updated every month. A Saturation Mailing List does not include business names, the addressee will be "Current Business Owner".
Our carrier route mailing lists are sourced from the United States Postal Service and are up to date.
Names are not provided with this type of mailing list, the addressee is "CURRENT BUSINESS OWNER".

Fill Out The Form to Get a FREE Business Saturation Mailing List Count
or Call for Immediate Assistance
866-594-3069 
Monday – Friday 9:00 am – 7:00 pm Eastern
Business Saturation Mailing Lists
Price: 

5

¢ per Contact

 – $50 minimum order
Target commercial addresses in a defined area.

| Quantity | Price |
| --- | --- |
| 1,000-4,999 | .05¢ |
| 5,000-9,999 | .04¢ |
| 10,000-14,999 | .035¢ |
| 15,000-19,999 | .03¢ |
| 20,000+ | Talk to a Coach |

CHOICE OF FORMAT
The Business Saturation Mailing List is delivered by E-Mail in a choice of the following formats:
SAME DAY LIST DELIVERY
The Business Saturation Mailing List is delivered the same day for orders received by 3:00 PM Eastern Time.
Orders received after 3:00 PM
are sent the next business day.
What is a Carrier Route?
Zip Codes are broken down into mail carrier routes. A carrier route refers to the daily deliveries of a mail carrier. A route includes all the residential and commercial deliveries within the boundaries of the route. The average carrier route has 300 to 600 daily deliveries.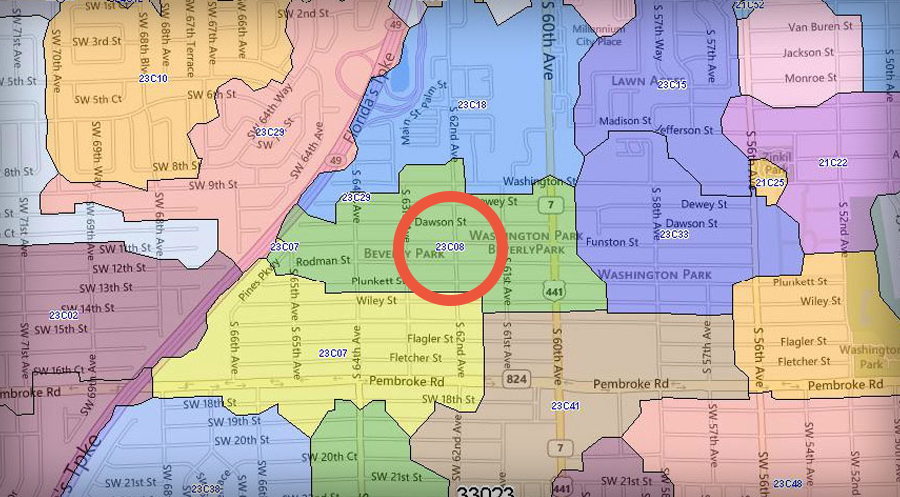 Carrier Route Map 
The mail carrier route map shown here illustrates how carrier routes are defined. Streets are clearly shown making it easy to target specific neighborhoods. A mailing using a mail carrier route list can be mailed at the lowest standard postage rate.
"Current Business Owner" Plus Address
When you receive the list, it will include the address and title "Current Business Owner." A Saturation Mailing List does not include names. If you'd like a mailing list with names included, the price is 14¢ per contact. CLICK HERE to learn about our targeted business mailing lists.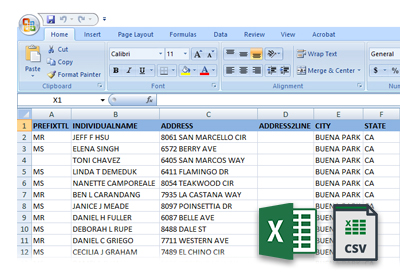 Business Saturation List Sample in Excel or CSV Format
Your mailing list can be delivered electronically in Excel or CSV format. To see a Residential Mailing List Sample in this format click the blue button below:
Need Postcards Too? We Got You Covered!
Choose one of the options below for either postcard printing to mail yourself, or our full service "all inclusive" mailing option.
Postcard Printing

$138 for 1000 Postcards
Full Service Postcard Mailings

All Inclusive Pricing