Garage Floor Finishing Postcard Samples
Use postcards to generate customers for your Garage Floor Finishing Business. The job of the postcard is to tantalize your prospects and motivate them to respond. Please review our Garage Floor Finishing Postcard Samples. Collaborate with one of our mailing coaches. We've worked with dozens of other Garage Floor Finishing businesses and know how to attract new customers. We'll walk you through our 4 Point Postcard Design Strategy.
Postcards are full color, two sided, printed on 14pt UV coated card stock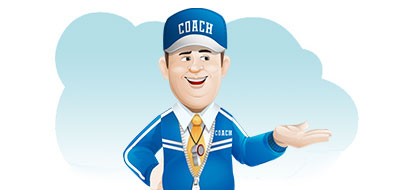 Our garage floor finishing direct mail postcard designs can be created for your business. You can order printing only or full mailing service. Click buttons below for more information and pricing.
Garage Floor Finishing Postcard Samples
All of our Garage Floor Finishing Bulk Mailing Postcards are custom designed. We provide a "No Risk" Design Guarantee.
After we send your initial Garage Floor Finishing postcard proof, you can make as many changes as you like (without charge). A revised postcard proof is sent after each change.
Our bulk mailing postcards come in different sizes: standard, large, jumbo and flyer. Our Garage Floor Finishing Direct Mail Postcards are UV Coated and are printed on premium 14-point card stock. A professional piece that looks and feels first rate. Our full color Garage Floor Finishing Direct Mail Postcards are perfect for including photos of your Garage Floor Finishing Operation. Use photos of trucks and equipment. Personalize your postcards with pictures of yourself and your team.
To attract new clients you need to include a strong incentive on your direct mail Garage Floor Finishing postcard. Remember not to measure the success of your campaign by a clients' first order, but rather by the amount of future business he will generate when he becomes a loyal customer. Don't forget about the referrals of family and friends he may send.
Want a second opinion on the special offers you plan to include on your Garage Floor Finishing postcard? Have a question about one of the Garage Floor Finishing Direct Mail Postcard Samples shown? Give us a call at 866-594-3069 and speak directly to one of our coaches for a free postcard design consultation.