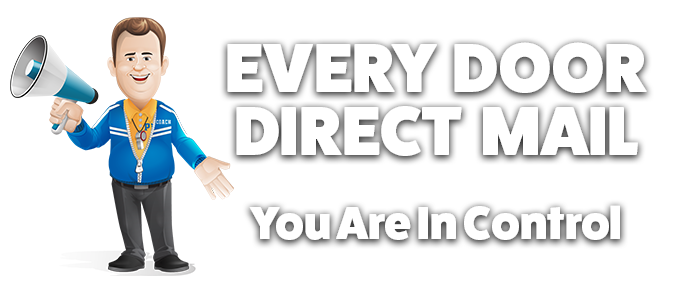 Every Door Direct Mail Distribution Options
Here's 3 Ways to Distribute Them!
Shipped to You – Mail Ready – You Are in Control
Pick the Plan That Works Best For Your Business – No Extra Charge
Every Door Direct Mail Distribution Options let you maximize your marketing. Whether you are a new business looking to jumpstart sales, an existing business seeking to maintain market share or a business that depends upon responding quickly to new opportunities, EDDM is the perfect advertising solution.
Option 1- Distribute All At Once
If your business is looking for the most immediate results from a campaign or if you have  a specific sale or event being promoted, you will want to distribute your order all at once.
Remember, if your order contains more than 5000 postcards for the same post office, you will need to send it on consecutive days.
Option 2- Distribute In Waves On A Schedule
Creating "Top of Mind Awareness" within a market area is how you create a steady demand for your product or service.
For example, if you have a pizza delivery business, you will want to get in front of area residents as often as possible. If you are a Realtor, you will want folks in the neighborhood to remember your name and call you when they decide to sell their house. In both cases, an effective EDDM distribution plan, taking  into consideration reach, frequency and budget, will deliver the best results. Our coaches can help you create that plan.
Option 3- Distribute on Demand
Sometime you need to employ a "Sales Blitz" to stir up some business.
Here are a few examples:
A tradesman, like a painter or home remodeler,  wants to target the neighbors around a home he is currently working on.
A roofer wants to target neighborhoods that have recently been hit by a storm.
Or, perhaps sales are down and need an immediate boost.
We can design, print, bundle and ship your order. When ready, call with the address of a home within the neighborhood you want to target and we will prepare the necessary EDDM paperwork and email it to you the next business day.
Questions About Distribution Options?
Submit the form below. or  Call Us –  Mon-Fri 9-7 Eastern
866-594-3069