Postcard Marketing
Medicare Supplement Insurance
A Postcard Mailing Is The Most Reliable Way To Reach Prospects Approaching Age 65
Postcards Marketing – Medicare Supplement Insurance is an effective method for lead generation. Whether you are targeting first time Medicare Enrollees or those who are approaching their annual SEP (Special Election Period) a direct mail advertising campaign is the best way to reach prospects. Most everyone gets and opens their mail everyday.
Here are a few things to consider when planning a postcard mailing Medicare Suppliment Insurance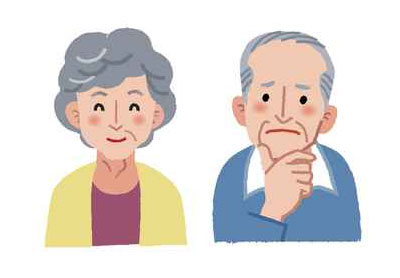 When Planning Your Campaign Balance Reach With Frequency
Like it or not, budget plays an important role in determining the success of a bulk mail advertising campaign. Whether your budget is large or small, you need to consider reach versus frequency. Reach is the number of prospects targeted. Frequency is the number of times the prospect is exposed to your message. So you have to decide which is more important, reach or frequency. For the same budget, is it better to reach 3000 prospects once or a 1000 prospects three times? Learn more about Reach and Frequency by watching a brief video.
To Get Results You Need To Be Consistent
Once you settle on a your Reach and Frequency plan, follow through and mail on a consistent basis. To do that you are going to need a budget, even if it's a modest one. Visit our Targeted Pricing Page to get an idea how much your plan will cost.
Make Your Message Stand Out From The Competition
Reaching out to individuals who are about to turn 65 and will be eligible for Medicare Supplement Insurance is easy with a targeted mailing list. When things are easy, everyone does it. That means your postcard will be competing with lots of others. Therefore, you must make sure that your postcard stands out from all the others. But how do you do that when you are offering essentially the same products and service? The answer to to highlight your "Claim to Fame".
When asked, most agents are stumped when it came to describing their Claim to Fame. How can you have a Claim to Fame when you are offering the same service as other insurance agents? It's a common problem. Realtors, Travel Agents, Accountants and dozens of other service providers face the same challenge. The answer is your Claim to Fame is You! Your experience, dedication and enthusiasm. Furthermore, the patience you demonstrate when explaining a complicated product and make specific recommendations that are best suited for that individual.
So when designing your postcard make sure you are the star of the show. Include a photo. Make sure it's a good one and featured prominently on the card. It should show you smiling, wearing clothes that depict a friend or relative not some executive in a suit. Think of a slogan or nickname that is unique and easy to remember. The postcard should be an invitation to discuss options in plain English. The call to action should acknowledge that seniors can be busy too and offer options: 1- I'll come to you  2- We can do it over the phone  3- Let's meet at my office  4- Let's meet for a cup of coffee.
Maximize Your Direct Mail Investment
Direct Mail Advertising can be expensive but remember prospects of a certain age will have family and friends in the same situation. Do a good job and you are sure to get referrals. But don't take anything for granted. Make sure you have a solid referral program in place that reminds and encourages your clients to recommend you.