Postcard Marketing for Restaurants
Postcard marketing for restaurants can be used to grow a business. New or established restaurants can target specific neighborhoods (including those of competitor's). Even established restaurant owners are amazed that prospects nearby are not aware of their existence. Be aggressive and invite them to dine with a strong offer. Don't make the mistake of judging the success of your campaign by totaling up discounted dinner checks. Think about the long term value of a new customer and potential referrals
Here are some ideas for promoting your Restaurant with Direct Mail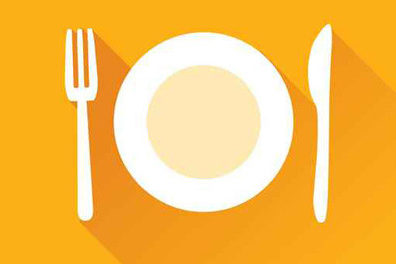 Increase Lunch Business
Mail to local businesses and offer a lunch special. Use a business saturation list. This is an inexpensive list that includes all businesses in a geographic area. It is addressed to "Current Business Owner or Manager". Use a radius from your location, a half mile to a mile. For this campaign, it is better to have a smaller list and mail it frequently.Your magnet doesn't have to be a discount. Take a lesson from the national chains like Subways $5 Footlong or McDonalds Value Menu. Feature value packed lunch specials, that are served up quickly and taste a lot better than the "fast food" competition.A word of caution, don't try to combine this idea with a dinner promotion. In most cases, workers who are around during the day probably live in a different part of town and won't be prospects for evening business. Don't clutter up the card. Stay focused on lunch.
Build An "Earlybird" Crowd
Is there a senior community near your location? They like to eat early and save money. You want to fill seats between the lunch and dinner hours. Sounds like you may have something in common! If there isn't a senior citizen community nearby, ask about a targeted mailing list. Once you get them into the restaurant, keep them coming back with a frequent diner punch card.
If You Show Them, They Will Come!
How many nearby residents have never been inside your restaurant? How many drive by without ever stopping? Show them what you are all about with a full color postcard. Start with a photo of the exterior that prospects will recognize from their daily travels. Then, include photos of the interior, your customers, your staff, you and especially your food. Include a partial menu of your best dishes. Finally, include a personal invitation with a special offer. Tell the prospect to ask for the owner or manager when they arrive, and then roll out the red carpet.
Build Your Delivery Business
Use mail carrier route maps to target your delivery area. Direct mail is the best way to keep in front of potential delivery customers. Once again a smaller list, mailed very frequently will yield the best results. Experiment with different offers and track response carefully. Repeat your best offers, get rid of the ones that don't work and keep adding new ones. Once you have fine tuned this type of mailing, it won't cost you money, it will make you money every time you mail. Then, it's time to expand that delivery area.Make sure you include a menu with a "Bounce Back" coupon with every delivery order. Give them an incentive to order again, sooner rather than later.
Give A Really Big Discount
In this economy everyone is looking for a deal. So give them one. Just make it valid only on the days or hours that you need to increase business. Don't measure the success of your campaign on this one discounted transaction. If you make a new customer as a result of this promotion, you'll see benefits all year long. And don't forget about the value of "word of mouth". So be aggressive and make them an offer they can't refuse.
Secret Recipe Revealed!
If you have a dish that you are really proud of, publish the recipe with some photos of the preparation on your postcard. The Olive Garden does this all the time in their TV Advertising. They make the food the star of the show (which it should be). Don't worry about potential customers staying home and cooking instead of going out to eat at your restaurant. Most couples today have too little time and energy to cook a special dinner at home. But if you are worried, you could leave out part of the recipe (only kidding).
Use A Discount Coupon On Your Postcard To Test New Menu Items
Want to add a new item to the menu, but you're not sure how it will go over? Mail a coupon with a discounted price, for a limited time, to jump start the introduction.
Don't Keep Changing the Appearance of your Postcard
Modify pricing and message if you must, but try to keep the appearance of your postcard basically the same. You want prospects to recognize it and associate it with your brand.