Postcard Marketing Churches
Postcard Mailings for Churches is a great way to build a congregation.  Unlike other media, direct mail always reaches the individual targeted… because everyone gets their mail everyday!
Here are a few things to consider when planning a postcard mailing for your Church.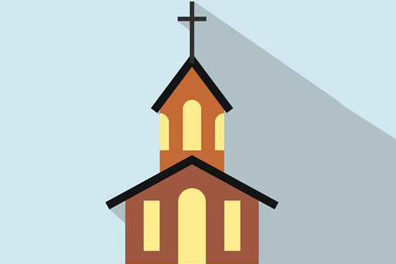 Start by defining your territory
Do some research. Get a mailing list count using demographics. Find out the make up of the neighborhood including age, income, ethnicity, religious affiliation and families with children. This information can help define your message.
Mail carrier routes can be used to define the neighborhoods you want to reach. Create a "wish list" of all the carrier routes you would like to target,  even though you may not have the budget to mail them all at the beginning. Once identified you will have a total count of the postal deliveries of your projected market area. With that information you can create a marketing plan with future expansion in mind.
Clarify The Goals Of The Postcard Mailing
For example:
Increase the size of the congregation
Invitation to attend Holiday Services (Easter or Christmas)
Fund Raising
Recruitment for Special Ministries
Promote Church School or Child Care
Vacation Bible School
Schedule Mailings for Coincide with Religious Holidays
If your budget does not allow for regular mailings during the year, focus on the main Religious Holidays like Easter, Passover and Christmas. A welcoming and inspiring holiday service may inspire regular attendance by those who normally come to church a few times a year.
Use Full Color Postcards With Lots Of Photos
It's true, a picture is worth a 1000 words, or more! Include a photo of the exterior of the church so the recipient will make a visual connection. Feature members of the congregation in church and at social events.
Use Direct Mail To Drive Traffic To Your Website
Make sure there is lots of good content about the church and its mission. Don't disappoint web visitors. Your website doesn't have to be "Madison Avenue". It can even have a "home-made" look, but it most deliver on content and be worth the visitor's time.
Feature The Pastor
A photo, a biography and sermon excerpts can make an invitation to new congregants personal.
Appeal To Everyone
List all of the special ministries available, youth, choir, seniors and other groups.
Use A Social Lure
People love to be part of a community. The social aspect of Church membership should be promoted. Try a headline like this one: "MEET OTHER FAMILIES THAT SHARE YOUR VALUES!"