Step 1

– Place an order for:
1000 Postcards = $138 and a
Mailing List of 1000 Addresses = $50
Postcards 4″ x 6″ are custom designed and printed in full color both sides. Shipping is an additional $19.50
$50 covers a neighborhood saturation mailing list. A targeted mailing list with demographics is $80 for 1000 addresses.
One of our Direct Mail Coaches will help with design ideas and mailing list targeting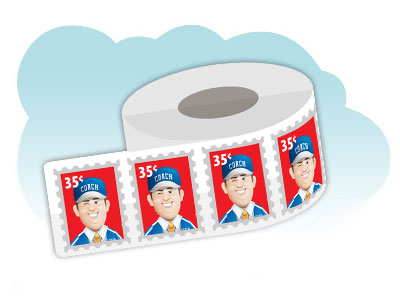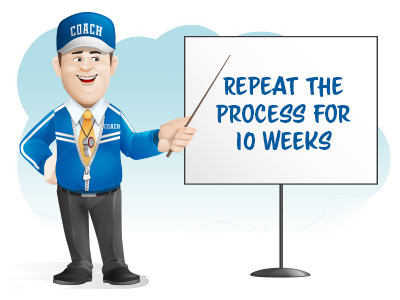 Step 3

– Mail 100 Postcards a Week

= $35

If you mail 20 postcards every business day it will add up to…

you've got it: 100 Postcards x 35¢ = "$35 a Week"

Repeat the process for 10 weeks and you will have mailed all 1000 postcards and…

Successfully Completed
"The $35 a Week Challenge!"

Successful advertising requires consistency and to be consistent you need a budget. This plan is a great place to start. Keep it up – mail every week and you will start to see a steady flow of new prospects.