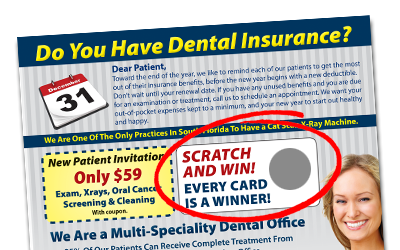 Turn Your Next Postcard into a Game Card
We can add a 1-Inch Scratch Off Circle to your postcard as part of the custom design.
When the prospect scratches off the circle, your special offer will be revealed.
Scratch offs are fun and make your postcard interactive. Instead of just glancing at the card while sorting through the mail, the prospect will be enticed to stop, scratch and consider the prize.