Postcard Marketing Air Conditioning – Heating
Postcard Marketing Air Conditioning – Heating is a cost effective way to grow an HVAC company. There are a lot of options for advertising dollars, however Direct Mail is one of the only media choices where reaching your prospect is all but guaranteed. Everyone gets their mail everyday.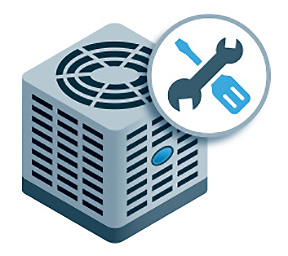 As with any advertising, to get the most for your budget, you need to take a few things into consideration:
Start by defining your territory
Mail carrier routes can be used to target the neighborhoods you want to hit. Do some research. Where do your current customers reside? Which neighborhoods are older and likely to need service or replacement units?
Keep in mind reach versus frequency. Mailing on a regular basis is important. If your territory is too large you may struggle to establish a budget that allows frequent mailing.
Mail on a Regular Basis
We recommend mailing once every 4 to 6  weeks. Remember, if you are trying to establish brand awareness within a territory, frequency is more important than reach. Therefore, after you establish a comfortable budget, adjust your reach to accommodate a 4 to 6 week frequency.
Here are 3 Ideas That Can Generate Response
1- Tune-Up Offer with a Reason
Equipment tune-up's offered at an attractive price are a tried and true special offer. In addition to price, give the prospect an additional reason to respond:
"Regular Maintenance Can Improve Efficiency and Extend The Life of Your Unit"
2- Ask a Curious Question
Here's a question that has generated response:
"Why Replace Your AC If It's Not Broken?  To Save Money!" 
Followed by an explanation of how a high efficiency replacement unit can dramatically reduce energy costs.
3- Include a questionnaire on the postcard:
Is your system 10 years old or older?

Does your system cool your home adequately during the summer?

Are your energy bill higher than you think it should be?
If you answered yes to any of the 3 questions you should call us for a FREE Savings Analysis.
Don't Keep Changing the Appearance of your Postcard
Modify pricing and message if you must, but try to keep the appearance of your postcard basically the same. You want prospects to recognize it and associate it with your brand.