How to Create Medicare Mailing Lists
Don't hesitate to ask questions or to ask for help.
Our coaches are happy to show you how to create Medicare Mailing Lists.  Marketing Strategies and budgets vary so we start by listening to your goals before running counts, making recommendations or providing quotes.  In other words, every Medicare mailing list should be unique based on the profile of the prospects being targeted. Our consultations are free and without obligation.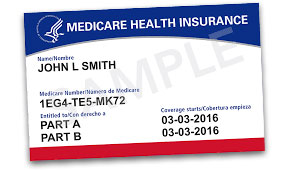 How to Create Medicare Mailing Lists
1- Start by Defining Your Market Area
If prospects are going to come to you or if you will be meeting them at their home, travel time will dictate the size of your market area.  Zip Codes can work depending on population density. In densely populated areas a radius around your location may work better. Another alternative is to target specific neighborhoods.
Keep in mind that today's senior citizens are computer savvy and are comfortable ordering online. Consider expanding your market area by offering Medicare enrollment by phone and email.
How to Create Medicare Mailing Lists for Those Turning 65
2- Start by using the Birthday Month of Seniors about to turn age 65.
In marketing, just as in life, "Timing is Everything". How many months in advance of a senior's birthday month should you send a postcard? There are lots of opinions, six months, three months, one month? Actually you can't generalize. Some seniors are planners and will get started early while others will wait until the last minute. The level of competition also varies from one region to another, so it may be necessary to do a some experimentation. Most agents with a budget for only one mailing per prospect seem to agree three months out is optimum.
How to Create Medicare Annual Open Enrollment Mailing Lists
3- How does age factor into those already enrolled in Medicare?
Creating a list for the annual open enrollment period is different from targeting seniors about to turn age 65. Obviously the number of prospects within the same market area will be much greater as it includes those age 65 and older. We suggest narrowing the age range of your list. Older individuals who have been on Medicare for years may have changed providers one or more times. Furthermore they will probably be more likely to "know the ropes" and have settled in with a provider they are happy with and may be less open to change.
How to Use Demographics to Segment Medicare Prospects.
4- Define your ideal senior prospect, use those traits to create a list
Carve out a specific segment of the Medicare market and then craft a message that speaks directly to that segment. The more specific your message the better the response will be. Use a combination of demographics to achieve this. Here are a few suggestions: income level, education, ethnicity, home ownership, veterans and employment status retired.
How to Take "Reach" and "Frequency" Into Consideration.
5- Is it better to reach 1500 prospects once versus 500 three times?
Every marketer has a budget and wants to get the most "mileage" their allocated dollars. However, many focus on reach rather than frequency. Which is more important?  We have a brief video that will shed some light on the subject: "THE RULE OF 7" featured on our video blog. It's less than 2 minutes long, so why not watch it now?