How to Create Pool Owners Mailing Lists
Don't hesitate to ask questions or to ask for help.
Our coaches are happy to show you how to create Pool Owners Mailing Lists.  Marketing Strategies and budgets vary so we start by listening to your goals before running counts, making recommendations or providing quotes.  In other words, every pool owners mailing list should be unique based on the profile of the prospects being targeted. Our consultations are free and without obligation.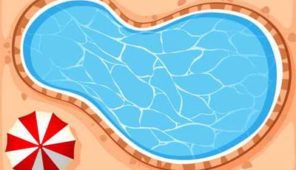 How to Create Pool Owner Mailing Lists for Pool Service Companies

1- Start by Defining Your Market Area
Decide if you want to target pool owners within a radius around your location. Or are you trying to reach specific neighborhoods? Most pool service companies target pool owners within 5 miles of their location. Also by knowing the areas you want to target this can help with planning your daily route each day.

How to Create Pool Owner Mailing Lists for Pool Remodeling Companies

2- Start by using the Age of the Home.
Since most pool remodeling companies want to reach homes with older pools and we can't select the age of the pool. The best thing to use would be age of the home. Chances are on most pool homes the pool was there when the home was built. By targeting perhaps homes that are 7+ years old you can reach pool owners looking to do a backyard makeover or need a pool resurfacing.

How to Create Pool Owner Mailing Lists for Pool Safety Companies.

3- Target Homes with Children

By targeting homes with children this will give you a excellent opportunity to offer childproofing or perhaps you are a swimming coach and would like to offer swimming lessons to families with children under 6 years old. Excellent opportunities to reach families with a pool and children.

How to Use Demographics to Segment Pool Owners.
4- Define your ideal pool owner, use those traits to create a list
Carve out a specific segment of the Pool Owner market and then craft a message that speaks directly to that segment. The more specific your message the better the response will be. Use a combination of demographics to achieve this. Here are a few suggestions: income level, families with children, and home value.

How to Take "Reach" and "Frequency" Into Consideration.
5- Is it better to reach 1500 prospects once versus 500 three times?
Every marketer has a budget and wants to get the most "mileage" their allocated dollars. However, many focus on reach rather than frequency. Which is more important?  We have a brief video that will shed some light on the subject: "THE RULE OF 7" featured on our video blog. It's less than 2 minutes long, so why not watch it now?