How to Create a Home or Condo
Owners Mailing List
Don't hesitate to ask questions or to ask for help.
In the U.S. 126.22 million people own a home or condo and homeowners are a great market for businesses. Direct mail allows you to reach these prospects for a variety of products and services. A home or condo owners mailing list can be targeted to reach a specific audience using geography and specific demographics.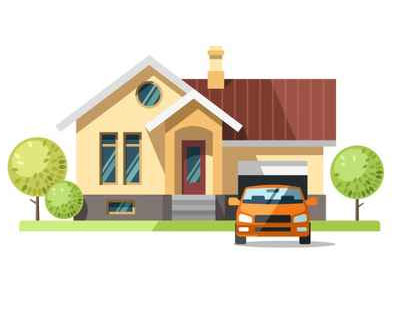 1- How to Create a Home or Condo Owner Mailing List
Start by Defining Your Market Area
Business and organizations that want to reach home or condo owners have different ways to use geography. Retail locations with a brick and mortar location can use a radius from their address to target home owners. Service industries may use geography that is defined by zip code(s), city or county. Neighborhoods can als be targeted using US post office carrier routes. A coach can discuss and make suggestions for your specific needs.
2- Determine What Type of Homeowner You're trying to Reach
Aside from the geography of a person's home a homeowner mailing list can be compiled using demographics of the people living there. Income of the head of household and home market value are the primary mailing list demographics use in homeowners mailing lists. Also available are age of the homeowner, gender, the presence of children in the home, the property type such as a single family home, condo or trailer. Our mailing list coaches have the expertise to find out what your needs are and help you target the prospects you want to reach.
3- How to take "Reach" and "Frequency" into consideration
Is it better to 1500 prospects once or 500 prospects 3 times?
Every marketer has a budget and wants to get the most "mileage" from their allocated dollars. However, many focus on reach rather than frequency. Which is more important?  We have a brief video that will shed some light on the subject: "THE RULE OF 7" featured on our video blog. It's less than 2 minutes long, so why not watch it now?